Drivers Education
We offer education for all Maine residents 15 years old and older. We offer in-person classes in some locations. We are also proud to offer Zoom classes for the majority of our classes. This online format is taught by an instructor with experience in keeping students engaged. It is not a webinar or an online timed presentation. We have a licensed class A instructor asking questions and delivering topics.
We now offer courses in the ten-class format. The first class will be in person. This will allow us to receive and verify your identification as state law requires. We will also use this time to get to know your learning style. We will teach the basics of behind-the-wheel training and answer any questions you may have. We then will offer the following 8 classes via Zoom.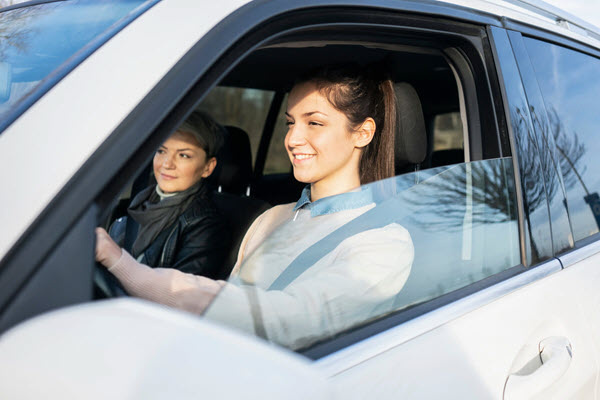 At the end of the course, you will be required again to join us in person for your permit test. Your driving will be scheduled after you have paid in full and attended the first 15 hours of class time.
* A non-refundable payment of $300 is required to secure your seat in a class.
The Driver Education Course consists of a total of 30 hours of classroom instruction and 10 hours of behind-the-wheel instruction. The specific start and end dates for each class can be found on the class offerings. Please note that these dates are applicable to the 30 hours of classroom instruction only, while the 10 hours of behind-the-wheel instruction will often continue beyond these dates. Once a student has completed classes 1, 2, and 3, and has fully paid their tuition balance, they will be able to schedule their drive time through the convenient Student Portal.
It is important to understand that the student will sometimes not be able to complete their entire drive time by the tenth class for various reasons. During the school year and with after school activities you may fund it more difficult to schedule drive time. If your student has more flexibility with their schedule and can drive during school hours, they will find more available options. Our drivers offer open time slots after school and some may work on weekends. Generally, there are two time slots available after school.
To ensure quality instruction, we limit the number of seats per class based on our current staffing levels. At times (unforeseen circumstances may disrupt our plans), there may arise occasions when our instructors need to take vacations, fall ill, or face family emergencies, consequently impacting their availability. However, please rest assured that we'll always work hard to provide the service you have paid for.
Please be aware that it takes up to three months for our instructors to undergo training and obtain Class A and B licenses in the State of Maine. If you or anyone you know may be interested in becoming an instructor, please contact us.
Feel free to reach out if you have any questions or concerns prior to registering. We're here to help and provide the best possible driver education experience for your student.